This section is missing information about Release date not in source given.
Please expand the section to include this information. Further details may exist on the
talk page
.
TU3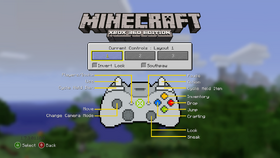 Edition
Internal version

Build 1.7.3.0110.0
Installer v0.0.3.1

Release date

July 13, 2012

Downloads
TU3 was a version of Xbox 360 Edition released on July 13, 2012.[1] This version is based on Java Edition Beta 1.7.3.
[edit]
Additions
[
]
General
[
]
Blocks
[
]
Items
[
]
Changes
[
]
General
[
]
Blocks and items
[
]
Fixes
[
]
References
[
]