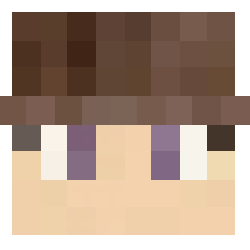 | | |
| --- | --- |
| Real name | [REDACTED] |
| Gender | Male |
| Language(s) | English |
| Wiki name | ItsPlantseed |
| Reddit name | Plantseed |
| Bug tracker profile | Plantseed |
| Minecraft name | BE: ItsPlantseed |
| Signature | – ItsPlantseed ⟨₰|₢⟩ |
| Joined Minecraft Wiki | June 23, 2015 |
Send a message:
   General Information
Hello there, this is ItsPlantseed's user page. If you have any question for me, feel free to ask it on my talk page. I'm a contributor and an active Minecraft user, especially on the Bedrock Edition.

I have been a contributor since August 2015. I spend half of my spare time by contributing to this wiki. My main intention is to maintain the wiki as the most reliable source and help the community from any kind of vandalism. You may find one of my edits unconstructive, I admit it and I apologize. I'm also not a native person born with English as the primary language, so my English could be grammatically incorrect.

I mostly browse the recent changes page to track down all the revisions and creation of an article. In case you find me inactive for several days or weeks, I'm still tracking the recent changes page.
I'm also a contributor on the Minecraft bug tracker community (inactive at the moment). I was once offered by the Minecraft JIRA community to be promoted as a helper right when I was going to move on to the wiki, so I refused the offer and start contributing the wiki. The reason why I refused the offer is because of my responsibility to the community, I don't have a vast spare time, so I might just be a seasonal helper which opposed to my main intention to the community.

I have been playing Minecraft since 2012. I'm very interested in following the development versions of Minecraft. I'm experienced in servers and commands, and now to the technical stuffs. Nowadays, I didn't do much in playing, instead I document and search for useful information I can find inside the game.
Personal templates are free to copy and redistribute in any medium or format.
ItsPlantseed, Current time: 10:35, 28 May 2022 (UTC). (User page • Talk • Profile • Contributions • Random page)