HaydenBobMutthew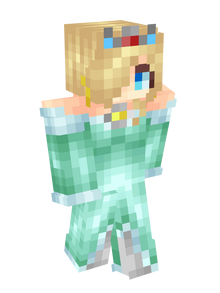 Real name

Hayden Wong[1]

Gender

Male

Birth date

August 21, 2002
(18 years and 339 days)

Country

Hong Kong Special Administrative Region of the People's Republic of China

Languages

English
Chinese (Cantonese)

Minecraft username
Minecraft user UUID
Fandom name

HaydenBobMutthew

Joined Minecraft

JE: June 30, 2017
(4 years and 26 days)

Joined Official
Minecraft Wiki

August 25, 2017
(3 years and 335 days)

Instagram
Twitter
Reddit
Discord

HayliaBobMutthew#2594
HaydenBobMutthew[3] is a serious editor on the Official Minecraft Wiki, as well as a player on Minecraft: Java Edition.
What does I do at this wiki?
[
]
I will mainly clean up articles, make the articles more consistent to the style guide and other articles, as well as reverting vandalism (rvv).
Current projects
[
]
User namespace subpages
[
]
Map wikis
Datapack wikis
Minecraft Wiki DE April Fools
Personal pages (Sandboxes)
Redstone pages
Work in progress…
"Unintuitive" lists
"Wanted" lists
"Suggested" lists
Parity issue lists
Other
History
[
]
| | |
| --- | --- |
| Late 2013 – June 2014 | Started playing Minecraft, playing demo mode and pirated copies at the time. |
| June 30, 2017 | Properly purchased a legitimate Java Edition account, with the name "HaydKenMutthew". |
| August 25, 2017 | Joined the Minecraft Wiki as Haydkenmutthew. |
| September 19, 2017 | Started playing Hypixel. |
| June 19, 2018 | Changed the wiki username to HaydenBobMutthew. |
| August 26, 2018 | Got MVP+ rank on Hypixel. |
| November 6, 2018 | Changed Java Edition username to HaydenBobMutthew. |
| November 7, 2019 | Changed Java Edition username to Netherdespawnmte[4], to troll Enderdespawnmite. |
Notes
[
]