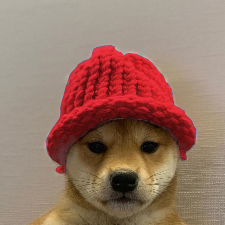 Language(s)
Swedish (Native), English
Wiki name
HNaledi123
Minecraft name
JE, BE: HNaledi123
Signature
-- HNaledi123 (talk)
Joined
15:42, 2 November 2018
Total Edits
2466
Wikipoints
54426
Level 88
   About
I do pixel art for Minecraft Dungeons and edit Minecraft Dungeons articles. I am getting better and better with wiki code or whatever the thing is called. All game files I have managed to get my hands on are linked at MCW:Minecraft Dungeons game files. If you have any versions not listed, contact me on discord, HNaledi123#6241!
I (obviously) try to keep my edits helpful, but of course, all of em won't be good edits, if you have a personal grudge against me for one of my edits, contact me on my Talk Page.
   Redirections
(Just a utility for me to slingshot away to whatever page I might want to get to.)
Category:Minecraft Dungeons stubs
Category:Minecraft Dungeons Work in progress
Category:Jungle Awakens content
Category:Creeping Winter content
Category:Howling Peaks content
Category:Flames of the Nether content
Category:Hidden Depths content
Template:DungeonsEnchantmentSprite
Template:DungeonsAchievementSprite
Template:DungeonsMiscellaneousSprite
Template:Minecraft Dungeons locations/content
Template:Minecraft Dungeons items/content
Template:Minecraft Dungeons entities/content
Template:Minecraft Dungeons enchantments/content
Template:Minecraft Dungeons Effects
Template:Minecraft Dungeons Skins
Template:Minecraft Dungeons versions
   Friends :D
ItsPlantseed: Very helpful dude, knows all there is to know about dynamic page lists and wiki code and stuff, also the guy who I stole this user page template from...

NineTreyBlud: NineTreyBlud added a link to Minecraft Dungeons:Page on Minecraft Dungeons:Page. But in all seriousness, he is good. Editing lots everywhere.

TheGreatFall: TheGreatFall. I uh honestly don't know much about ya. But you're cool.