Fenhl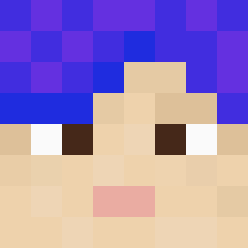 | | |
| --- | --- |
| Name | Fenhl |
| Date of birth | May 13, 1994 (age 28) |
| Gender | ? |
| Location | |
| Website | |
| Reddit account | |
| Discord name | Fenhl#1650 |
| Joined Minecraft | |
| Joined Minecraft Wiki | 2012-01-05 21:24 |
Fenhl [ˈfɛn.xl̩], also known as Max Dominik Weber, plays Minecraft.
Fenhl is a player of games, redstoner, template coder (wikitext, not Lua), style guide enforcer, member of Wurstmineberg, and writer of a custom server and software that enhances vanilla servers. He likes to talk about himself in the third person.
Skin
[
]

Fenhl's Minecraft skin depicts Viya Sokis [ˌvɪ.ja.sɔˈkiʃ], a fictional character from the unnamed conworld associated with his Wanya conlang. This version of the skin is based on Alex and depicts her at age 15 (less than half a year after her name change, and about two years before the events of Kaura Umyi Dzuvu Apa), while the previous version of the skin depicted her at age 17 (shortly before KUDA's main plot begins). Viya Sokis has brown eyes; the green eye color in the old skin is related to a plot point of KUDA. The purple ribbon that she wears signifies that she is a fidera (magician).
Links
[
]
Subpages
[
]
[

]
Other
[
]
Trivia
[
]
| | |
| --- | --- |
| | This user likes to farm. |