What's up, <insert name here>? I am an administrator on this wiki.
If you have any inquiries, you can ask me something or just say hello on my Message Wall. I am active everyday, and I will make at least 4 edits on this wiki daily. You can call me "Az" instead of "AzCoy7" if you would like - it's (kind of) my nickname. Also, if you have seen me randomly close threads on your wall, I'm just following my daily message wall clean-up routine. I have an alternative account called AltCoy7.
Personal Wiki Shortcuts
I have visited AzCoy7's profile page!
Edits of

AzCoy7

on Minecraft Wiki
Total:
2,952
Article:
1,698
Talk:
68
Board Thread:
0
User:
283
User talk:
0
Thread:
787
Project:
14
File:
29
File talk:
0
Template:
5
Template talk:
0
Category:
0
Category talk:
0
Forum:
0
User blog:
2
User blog comment:
10

I LOVE CHICKENS AND COOKED CHICKEN! Check out my wiki, called Minecraft Recipes Wiki!

Need an effective Chicken trap? I use this Chicken trap! (thanks to MagmaMusen for inventing it):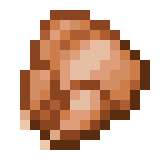 Watch this video to learn how to make this trap: https://www.youtube.com/watch?v=M5XHtltIJRw
Hi there! I'm AzCoy7. I am an administrator on this wiki. I am Australian, and I absolutely love fishing. I enjoy playing baseball, table tennis and I also enjoy uploading content to my YouTube channel. My username, AzCoy7, is basically short for AzureCoyote7. Azure is my favourite colour, and is a shade of blue halfway between normal blue and cyan. On the other hand, the Coyote (along with the Culpeo) is my favourite extant animal. 7 is my favourite number. I additionally enjoy researching deeply in subjects related to paleontology, which is the scientific field of study about dinosaurs. If you're a dinosaur mania like me and you know a lot of stuff about it, my favourite dinosaur is Suchomimus. I am also an enthusiastic Star Wars person. I have a passion for mobile gaming, too. As you may already know, I like chickens and cooked chicken. Catch you later!
Favourite blocks
Pets and Associated Entities in Minecraft
Note: Please do not use the names.
Things I like on this wiki
Good-faithed users
Cooperative users
Administrators and Bureaucrats
Things I dislike on this wiki
Badge-farmers
Vandals
Offensive users
Underage users
Favourite foods
Goals
Become a Rollback - Status: ✔
Reach 1,000 Edits - Status: ✔
Contribute to the wiki daily - Status: ✔
Revert vandalism - Status: ✔
Become a Discussions Moderator - Status: ✔
Reach 2,000 Edits - Status: ✔
Become an administrator - Status: ✔
Reach 3,000 edits - Status: N/A
Become a bureaucrat - Status: N/A
Favourite tameable animals
Wolf - I like them because they will defend you, and plus, they are pretty cute!
Llama - I like them because they will defend you, and they look unique and funny simultaneously!
Hostile mobs that I find annoying:
Friends on this wiki:
Cyanblade17 - Close friend in real life.
Meismesime - Close friend in real life.
DominatorKing246 - Close friend in real life.
Intellicraft - I know him because he was the adopter and is a bureaucrat on Alan Walker Wiki and I am an administrator..
Sitb - The kind user who granted me rollback rights.
SLScool - The kind user who granted me discussions moderator rights.
Banana.spread10 - We fight spam and vandalism together.
TravellingEye - Friend on this wiki. Content moderator on Minecraft Recipes Wiki (my wiki).
Travjt - Friend on this wiki.
Jiggy01 [Also known as Ragnorak Ghost] - A fellow editor on War Robots Wiki.
DizzyJump - Friend on this wiki (Inactive)
ProMinecrafter8169 - Friend on this wiki
Edits this new - Friend on this wiki. (Inactive)
Userboxes
Here are some of my userboxes:
| | |
| --- | --- |
| | AzCoy7 prefers to play Minecraft without any mods. |
| | |
| --- | --- |
| | AzCoy7 cannot wait for the next Minecraft update! |
| | |
| --- | --- |
| | AzCoy7 enjoys both Creative and Survival mode! |
| | |
| --- | --- |
| | AzCoy7 likes playing both single and multiplayer modes. |
| | |
| --- | --- |
| | AzCoy7 believes Herobrine is a hoax! |