This page is part of the Slovak translation project.
There is information about the project below this notice.
Minecraft Alpha v1.0.17_04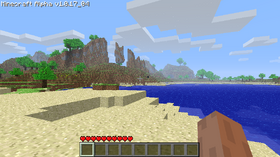 Alpha v1.0.17_04 je Alpha verzia vydaná 23 augusta 2010 [1] na opravu chyby týkajúcej sa uviaznutia hráča. Táto verzia je k dispozícii v spúšťači.
Opravy
[
]
Boly opravené nejaké prípady keď sa hráč zasekol.
Referencie
[
]