This article is a work in progress.

This page describes content that is a part of the Howling Peaks DLC.
A goat is a neutral mob found in the Minecraft Dungeons, added in the Howling Peaks DLC.
Appearance
[
]
Goats in Minecraft Dungeons look mostly the same as in the base game, with the only difference being a darker texture and having their legs being a bit further away from the stomach, differing it from its base game counterpart.
Spawning
[
]
Behavior
[
]
Goats wander around mountaintops doing nothing. They retaliate and attack the hero if the hero tries to damage it.
Health
[
]
| Power | Min Health |
| --- | --- |
| 1 | 20 |
| 4 | 34 |
| 10 | 54 |
| 16 | 82 |
| 22 | 110 |
| 27 | 148 |
| 33 | 198 |
| 39 | 256 |
| 45 | 328 |
| 51 | 422 |
| 56 | 572 |
| 62 | 776 |
| 68 | 1048 |
| 74 | 1346 |
| 80 | 1728 |
| 86 | 2218 |
| 91 | 3020 |
| 97 | 4098 |
| 103 | 5552 |
Windbeard
[
]
Windbeard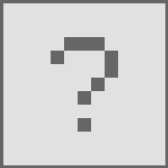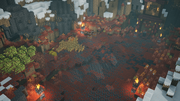 The windbeard is the ancient variant of the goat encountered during Ancient Hunts with the minimum offering of the following runes:
Unlike regular goats, the ancient variant of the goat is immediately hostile and attacks heroes without provocation. The ancient resides within a Windswept Peaks-themed arena and possesses, at minimum, the following enchantments:
20 Enchanted Mountaineers act as the ancient's minions, possessing the following enchantments:
Upon defeating the windbeard, a gilded variant of the following items will drop as a reward:
Sounds
[
]
History
[
]
Trivia
[
]
References
[
]