Minecraft Interactive Experience
Play Sound
Mikael Hedberg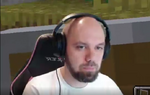 | | |
| --- | --- |
| Real name | Mikael Hedberg |
| Date of birth | May 14, 1980 (age 42)[1] |
| Occupation | Game developer |
| Nationality | Swedish |
| Languages | English, Swedish |
| Website | |
| Known for | Update showcase videos for Java Edition |
| Wiki name | |
| Reddit name | |
| Discord name | |
| Discord server | |
| Twitter name | |
| Bug tracker profile | |
| Minecraft name | |
Mikael "Slicedlime" Hedberg is a game developer at Mojang Studios since February 1, 2017.[2] On May 1, 2019, he announced he will be working on Minecraft: Java Edition.[3] Earlier during his employment he had served as interim tech lead for the Minecraft Launcher team. He is currently the tech lead for the Java Edition game team.[4] He is also a Minecraft-focused YouTuber, Twitch streamer, a Minecraft map maker, and a data pack coder.
His YouTube videos mostly consist of Minecraft Let's Plays, tutorials, and videos highlighting the additions and changes to new Java Edition versions and development versions. The Minecraft Wiki currently embeds these videos in the articles of the versions that the videos highlight. Note that these videos, along with the rest of his channel, are not official overviews.
Slicedlime is also a member of the survival multiplayer server "Legacy SMP", which is whitelisted for selected Minecraft content creators who record or stream themselves playing on the server.
Trivia
[
]
Gallery
[
]
References
[
]