Java Edition 17w31a
From Minecraft Wiki
Minecraft 17w31a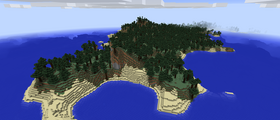 17w31a[1] is the first and only snapshot released for Java Edition 1.12.1. It was released on August 1, 2017, and updated the credits.
Changes
[
edit
]
General
[
edit
]
Game credits
Updated game credits to include more Mojang staff
Credits scroll 50% faster when viewed directly from the title screen than through the End Poem
Removed "Better than Prey!"
Private issues
Video made by slicedlime:
17w31a was previously removed from the launcher for some time, but was added back in September 2018.
References
[
edit
]