Java Edition 16w36a
Minecraft 16w36a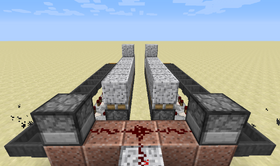 16w36a is the fifth snapshot released for Java Edition 1.11.[1]
Changes
[
edit
]
Their hitbox now corresponds to their exact visual location on the block (as opposed to always placed in the middle of the block).
Particles emitted from leaves now use the corresponding color according to the biome.
From released versions before 1.11
From the 1.11 development versions
Private issues
Video made by slicedlime:
16w36a was previously removed from the launcher for some time, but was added back in September 2018.
References
[
edit
]