Java Edition 16w05a
Minecraft 16w05a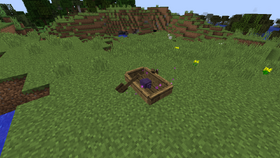 16w05a[1] is the fifty-second snapshot released for Java Edition 1.9.
Changes
[
edit
]
From released versions before 1.9
MC-15214 – Trapped chest recipe not shapeless.
MC-68664 – doMobLoot prevents player's XP from dropping.
From the 1.9 development versions
MC-91620 – Boats full speed on pressure plates.
From the previous development version
Video made by slicedlime:
16w05a was previously removed from the launcher for some time, but was added back in September 2018.
References
[
edit
]