Minecraft Interactive Experience
Play Sound
15w44a[1] is the thirty-seventh snapshot released for 1.9.
Additions
[
]
Items
[
]
Drops from skeleton and zombie horses when killed by the player.
Has no bottom plate like "normal" End Crystals.
Used on the exit portal in the End to respawn the dragon.
The End Crystal can't be destroyed by explosions (except Wither).
Changes
[
]
Blocks
[
]
A bucket can now be filled from a full cauldron.
Items
[
]
Normal golden apples now provide Regeneration II (was Regeneration I since 15w37a).
Enchanted golden apples can no longer be crafted.

The achievement "overpowered" can no longer be obtained. Dinnerbone states the achievement will be changed to "obtain" instead of "craft" to fix this.[2]
Mobs
[
]
Changed the mechanic for respawning the ender dragon.

To respawn the dragon, one end crystal must be placed on each side of the exit portal at any one of the three blocks of that side.
While respawning, beams shoot out of these crystals, that will reset all the pillars, exit portal and end stone under the exit portal. When done they blow up and spawn the dragon.
It is no longer possible to spawn an ender dragon by creating a creeper face using clay.
World generation
[
]
The red carpet at the corner of the igloo basement hides a block of polished andesite.
The sign has changed back to arrows though different arrows than they were initially.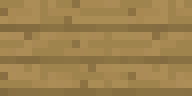 ****- ***--
--** *-*
*-** -**
--*** ***--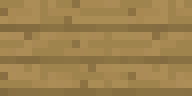 Now spawn in forest biomes again.
Command format
[
]
NBT tags
Ender crystal

ShowBottom (boolean) Whether to show the crystal "base", within the block the crystal is on top of.
Gameplay
[
]
The new saturation -> food mechanic only applies when the player is not hungry.
General
[
]
Buff Bar
Now properly respects hidden & ambient effects.
New "enchant_randomly" and "set_attributes" functions.
Chests in mineshafts, desert pyramids, simple dungeons, and bonus chests pull loot from multiple pools, and their items were heavily rebalanced. Pools of valuable items generally precede pools of less valuable items.
Fixes
[
]
From released versions before 1.9
From the 1.5 development versions
MC-9496 – Bucket can't fill up from right-clicking a full cauldron.
From the 1.8 development versions
MC-58634 – Command block previous output doesn't update properly after setblock.
From the 1.9 development versions
From the previous development version
MC-91310 – LootTable does not respect rolls.
MC-91316 – 'Mending' is impossibly rare.
MC-91448 – Can't add mending enchant to shields.
Video
[
]
Video made by slicedlime:
Trivia
[
]
15w44a was previously removed from the launcher for some time, but was added back in September 2018.
References
[
]