Java Edition 13w24a
Minecraft 13w24a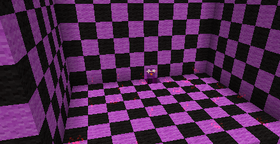 13w24a is the thirteenth snapshot released for Java Edition 1.6.1.
Additions
[
edit
]
Command format
[
edit
]
doDaylightCycle
Added new gamerule for daylight cycle.

Stops time relative to day changing from incrementing, pausing the sky in place.
Changes
[
edit
]
Skis
Removed texture-skis, because this texture had considered a joke by Dinnerbone.
Now have a chance to spawn with potion effects.
General
[
edit
]
Added Resource pack support.

Removed Texture pack support.
From released versions before 1.6.1
From the 1.6.1 snapshots
From the previous snapshot
MC-17573 – Witches targeting themselves under certain circumstances.
References
[
edit
]