Java Edition 1.16 Pre-release 2
Minecraft 1.16 Pre-release 2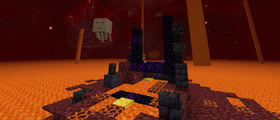 1.16 Pre-release 2 (known as 1.16-pre2 in the launcher) is the second pre-release for Java Edition 1.16, released on June 5, 2020,[1] which fixes some critical bugs from the previous pre-release.
Changes
[
edit
]
World generation
[
edit
]
Floating Islands
"Jellie" cats now spawn naturally in villages.
General
[
edit
]
From released versions before 1.16
From the 1.16 development versions
MC-176011 – Minecraft 20w13a server spamming chat after update.
From the previous development version
Video made by slicedlime:
References
[
edit
]