Minecraft Interactive Experience
Play Sound
Henrik Kniberg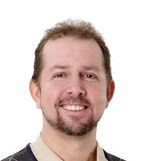 | | |
| --- | --- |
| Occupation | Coach, game designer, game developer |
| Nationality | Swedish |
| Languages | English, Swedish |
| Website | |
| Known for | Designing hoglins and Caves & Cliffs world generation |
| Reddit name | |
| Twitter name | |
| Bug tracker profile | |
| Minecraft name | |
Henrik Kniberg is a coach and former game developer at Mojang Studios who works on Minecraft: Java Edition. He was announced as a new team member on March 29, 2019.[1]
On October 14, 2019, Agnes Larsson announced that Henrik has joined the Minecraft Gameplay team[2] and obtained an official team member status.[3]
Henrik announced his departure from Mojang on May 31, 2022.[4]
Biography
[
]
Henrik Kniberg is an organizational consultant and developer at Crisp in Stockholm. He does coaching and Minecraft development at Mojang, and has previously worked at Lego and Spotify. He enjoys helping companies succeed with both the technical and human sides of product development using agile and lean principles, as described in his popular books "Scrum and XP from the Trenches" and "Kanban and Scrum, making the most of both" and "Lean from the Trenches", as well as his viral videos "Agile Product Ownership in a Nutshell" and "Spotify Engineering Culture". Henrik is also engaged in climate change; he created the video "Friendly Guide to Climate Change" and is involved with GoClimateNeutral, Trine, and other startups in that space.[5]
Gallery
[
]
References
[
]