Daniel Rosenfeld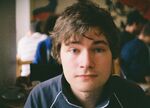 | | |
| --- | --- |
| Real name | Daniel Rosenfeld |
| Date of birth | May 9, 1989 (age 32)[1] |
| Occupation | Freelance musician |
| Nationality | German |
| Website | |
| Known for | Producing the music and sound in Minecraft, making Minecraft's official soundtrack |
| Wiki name | |
| Reddit name | |
| Twitter name | |
| Minecraft name | |
Daniel Rosenfeld, also known as C418, is the producer of most music tracks in Minecraft[2] as well as the songs for all of the music discs except for Pigstep and Otherside which were made by Lena Raine. He also produced some sound effects for the game, such as footsteps, and released the game's official soundtrack, Minecraft - Volume Alpha, which includes all the music present in the game made by him up to the soundtrack's release, plus some bonus tracks. He has also released a second soundtrack album, titled Minecraft - Volume Beta, which includes more music and the remaining music disc tracks, as well as some music for various Minecraft productions.
Biography
[
]
Daniel Rosenfeld was born on May 9, 1989, in East Germany, and his parents were both from the Soviet Union. His brother, known as C818, introduced him to creating music with a computer, and since then he has had an interest in music.[3] Rosenfeld has one cat and a corgi.[4][5]
Music included in Minecraft

[

]
Official Minecraft soundtracks

[

]
There are also official physical and non-physical copies made of the two soundtracks. They were released on vinyl, CD and for download.
Trivia
[
]
Gallery
[
]
External links
[
]
See also
[
]
References
[
]