Daniel Rosenfeld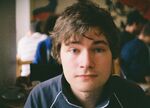 | | |
| --- | --- |
| Real name | Daniel Rosenfeld |
| Date of birth | May 9, 1989 (age 33)[1] |
| Occupation | Freelance musician |
| Nationality | German |
| Website | |
| Known for | Producing the soundtrack and sounds of Minecraft |
| Wiki name | |
| Reddit name | |
| Twitter name | |
| Minecraft name | |
Daniel Rosenfeld, also known as C418, is the producer of most music tracks in Minecraft[2] as well as the songs for all of the music discs added before the Nether Update. He also produced some sound effects for the game, such as footsteps, and released the game's official soundtrack, Minecraft - Volume Alpha, which includes all the music present in the game made by him up to the soundtrack's release, plus some bonus tracks. He has also released a second soundtrack album, titled Minecraft - Volume Beta, which includes more music and the remaining music disc tracks, as well as some music for various Minecraft productions.
Biography
[
]
Daniel Rosenfeld was born on May 9, 1989, in East Germany, and his parents were both from the Soviet Union. His brother, known as C818, nicknamed him C418[3] and introduced him to creating music with a computer. Since then he has had an interest in music.[4] Rosenfeld has one cat and a corgi.[5][6]
Music included in Minecraft

[

]
Official Minecraft soundtracks

[

]
There are also official physical and non-physical copies made of the two soundtracks. They were released on vinyl, CD and for download.
Potential third album
[
]
In 2015, Daniel Rosenfeld hinted at a potential upcoming third album for Minecraft's soundtrack, stating "I'll still work on Minecraft, so there'll probably be another album".[7] In 2017, he confirmed the future release, claiming the album "is still far from done".[8] He confirmed on Twitter that the third album will not be called "Volume Gamma"[9] and it will be longer than the previous two albums combined (which in total is over three hours and 18 minutes).
In January 2021, Daniel Rosenfeld was asked in an interview whether there was still a third volume of the soundtrack in the works. He responded, "I have something—I consider it finished—but things have become complicated, especially as Minecraft is now a big property, so I don't know".[10] Later, in October 2021, when the Caves & Cliffs music was added to the game, he stated on his Discord server "I still want to do stuff for minecraft, but I've never managed to get to an agreement with the big guys", and "I have a lot of music but only time will tell how we will get it out. it will involve at least 20 lawyers."[11]
Trivia
[
]
Gallery
[
]
External links
[
]
See also
[
]
References
[
]